Even if you aren't looking for a new job (Part 1)
by Megan Daniel, PharmaLogics Executive Recruiter
What if I told you recruiters can help with the work you dread doing, often without taking more than 15 minutes of your time? It can seem like one more task to add to your to-do list, but those calls are worth returning. After reading this, I hope you look at that next recruiter call a little differently. 
Job searching and considering career advancement options can be time consuming. Recruiters can help! Life science recruiters are individuals hired by one company (or agency) to find talent for job openings. It is their job to find candidates that are a potential fit for these open positions. This is where the (many) phone calls come in. Recruiters reach out to candidates via phone, often more than once. They may leave a voicemail, send a LinkedIn request or even email the candidate if no one picks up the phone. Recruiters will often reach out until they hear back from a candidate, or until they have moved on to a new job search.
It's easy to ignore these calls or avoid emailing recruiters back. You are not required to respond, after all. Even just the thought of something interview-adjacent is enough to make anyone run for the hills. However, I have compiled a list of reasons why it's worth reaching back out to recruiters—even if you aren't looking to leave your current job any time soon.
1. It's (still) a pandemic.
This may seem like the most obvious explanation. The pandemic has changed life for many of us, especially in terms of work. Take it from someone who was laid off twice in 2020 because the pandemic repeatedly shut down her workplace—I wish I preemptively had an eye out for other opportunities. It is still worth returning that recruiter call, even if your work feels stable. Maybe you are in technology, finance or healthcare – industries that are booming right now. However, this pandemic has shown us how unpredictable life can be. It never hurts to get a glimpse into the market of life science jobs and see how you might be a great fit elsewhere.
2. Networking
This may seem like another obvious reason. You know what is not as painful as company mixers and job fairs? And even less painful than Zoom company mixers and job fairs? A phone call. You don't have to put on a nice shirt, brush your hair or force a laugh at the joke you've heard at every virtual happy hour since last March. These phone calls can be done in your sweats, with your cat in your lap and whenever they're the most convenient for you. The more people in the industry you know, the better opportunities you will have in the future. Plus, you can cross "connect with people in your industry" off your list of things you should do as an adult—like save for retirement and floss your teeth.
3. To get them to stop calling…kind of.
Remember me mentioning that recruiters will call you until they hear back from you? Recruiters view every candidate as an opportunity. Candidates not following up does not deter them from trying to connect. This is not a dating app and you can't ghost them. It can be good to follow up so that the recruiters know to move on, but only for a good reason. Saying that you are "not looking for jobs right now" or "happy where you are" without any evidence to back that up—especially via email or LinkedIn message—is not going to cut it. Maybe you have been working on a project for a year and you won't leave until it is finished 3 months from now, or you've just taken a new job and start next week. Recruiters will understand. They will stop trying to pitch you a role and figure out a different way to be a resource for you. They may find out about your career goals or ask for a copy of your resume. That way, when you are ready to look, they can present you job opportunities without you ever having to lift a finger.
4. To get them to stop using your work email
This can be a touchy topic for recruiters and candidates alike. Ideally, recruiters would reach out to you on your personal email or cell phone number. Talking about new opportunities at your current job can be awkward. Recruiters are aware of this and do not want to make your life any harder. But the reality is, sometimes they do not have your personal contact information. Maybe your work email is listed on your LinkedIn profile, or your company routes calls to an operator. You can (kindly) let them know that it is not a good number to call or give them alternative methods to reach you. It is also totally okay to say "hey, this isn't a good time, can you call me back on my cell this afternoon?" Trust me, they will be relieved you gave them this option instead of forcing them to fight with the dial-by-name directory again. 
5. New opportunities and that wish list that seemed like a pipedream
Even if you aren't interested in the role the recruiter pitched to you, it can still be worth your while to reach back out. Chances are, that recruiter is working on other roles you might be interested in or knows another recruiter who is working for a company you have been trying to interview with for years. Any recruiter worth their salt will keep your resume on hand, so when that perfect role comes along, they can call you back. I have a list of names of lovely candidates who I have connected with about previous opportunities. Every week, I take a few minutes out of my schedule to see if there is anything that would be a better fit for them. Can you imagine? Having someone take time out of their week every week to find you a better job? It's possible—just be kind and honest about what you are looking for.
If any of this information has been helpful, given you a glimpse into the Wild West of the job market, or revealed the human nature of a recruiter, stay tuned for Part 2 for five more reasons to call back the annoying recruiter.
About the Author: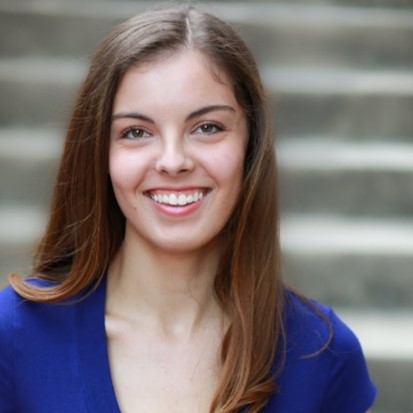 Megan Daniel is an Executive Recruiter for PharmaLogics Recruiting. Before transitioning into talent acquisition, she performed in various musicals and plays for theatre companies across the East Coast. She is thankful to be a part of an awesome cohort at PharmaLogics (Go Team Jared!) and loves finding new ways to utilize her creativity in the recruiting field. When not working, Megan is reading, rock-climbing or finding something new to write about.